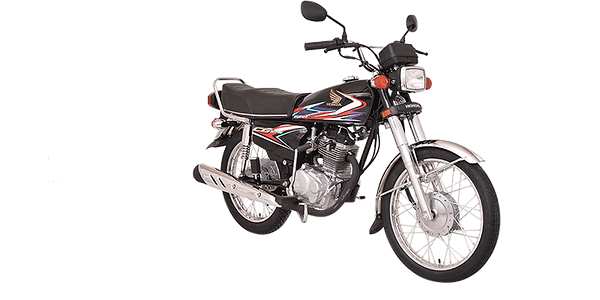 A nice commuting car is the Honda CG.
It works well for city cycling.
Performance: With a strong 124cc O.H.V oversquare engine, this motorbike has a peak speed of 105 kmph and can reach 100 kmph swiftly.
Nevertheless, this motorbike has engine shaking at high speeds while using its outdated O.H.V technology, however you may cruise at about 80 kph.
Engine vibrations are reduced in the Euro2 version.
Advantages include minimal maintenance requirements and dependable engines.
Cons: Uncomfortable long-ride suspension that is rough.
For those who like sprinting and want a strong bike for commuting on city streets, this is the bike for you.