Winter is officially here!
It's the time of the year to enjoy feasts with your loved ones, have a cup of hot chocolate by the bonfire and most importantly flaunt your fashionable and cozy outfits. With so many options out there, from sweaters to women stoles, puffers to long-coats, dresses to capes, it can be challenging finding a perfect winter outfit that makes you look chic and keeps you warm too. Don't worry ladies, we are here to the rescue! Here are some trendy winter wear ideas to hone your winter wardrobe.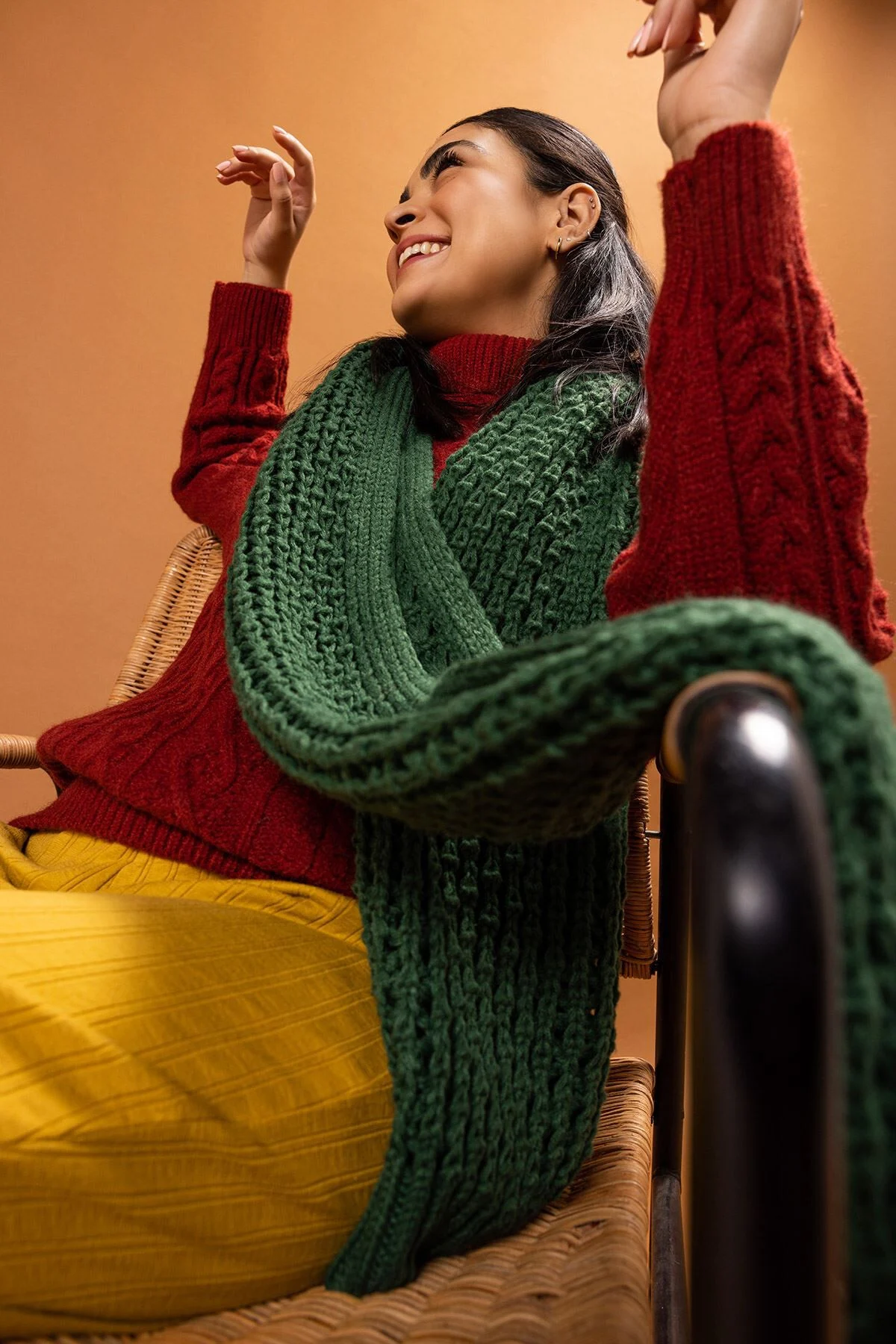 Whether it's a night out with friends, a family-feast or a stay-at-home day, there is a look for every mood and occasion that you can embrace. This winter is not just about wearing your basic sweater, in fact you can take your pick from a range of long western dresses, knitted tops for women, leather jackets, woolen scarves, wide-legged leather pants and much more. Even if it's a designer western dress or a fluffy sweater bought from a local shop, it is all about styling it the right way and we are here to sort that out for you.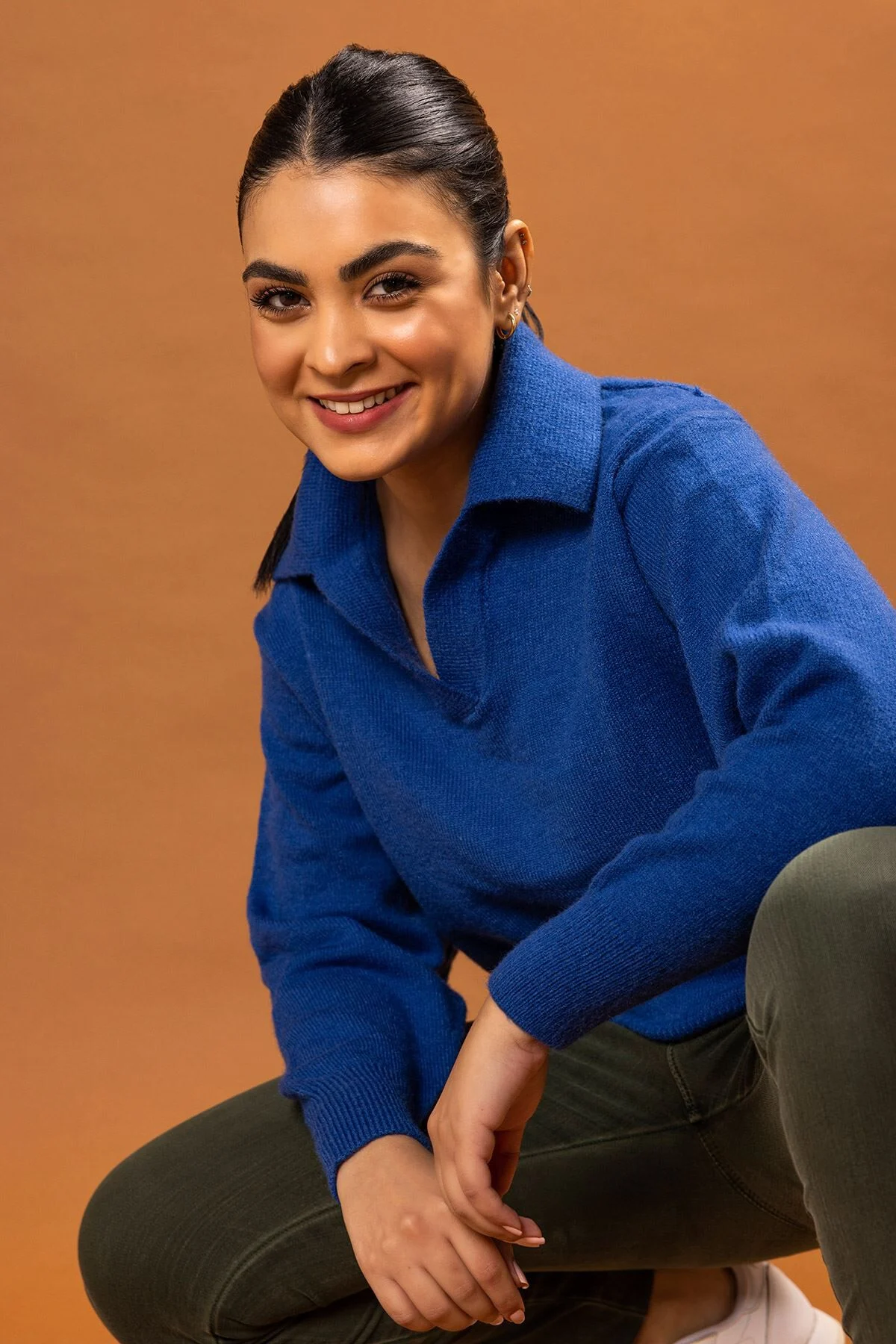 Oversized Outerwear
Found a furry friend for you to keep forever. Few hints, its cute, cozy and gives warm hugs all the time!
A chunky sweater is all you need to fight the cold outside in style. Pair a classic crew neck knitted outerwear with straight leather pants for a girl's night out or wear it with slouchy jeans and a cute lil' beanie for a coffee-date with your best friend and you're good to go. The best part, these classic sweaters are never out of style, and you can wear them for many winters to come.
Who says you can't wear your favourite polo in winters? It's time to upgrade your everyday T-shirt for women with a polo knit. Grab a knitted polo sweater in a vibrant blue or a pastel green from our winter collection and style it your way. The broad collar knit is perfect for all-day all-night casual looks and something you can wear to work too.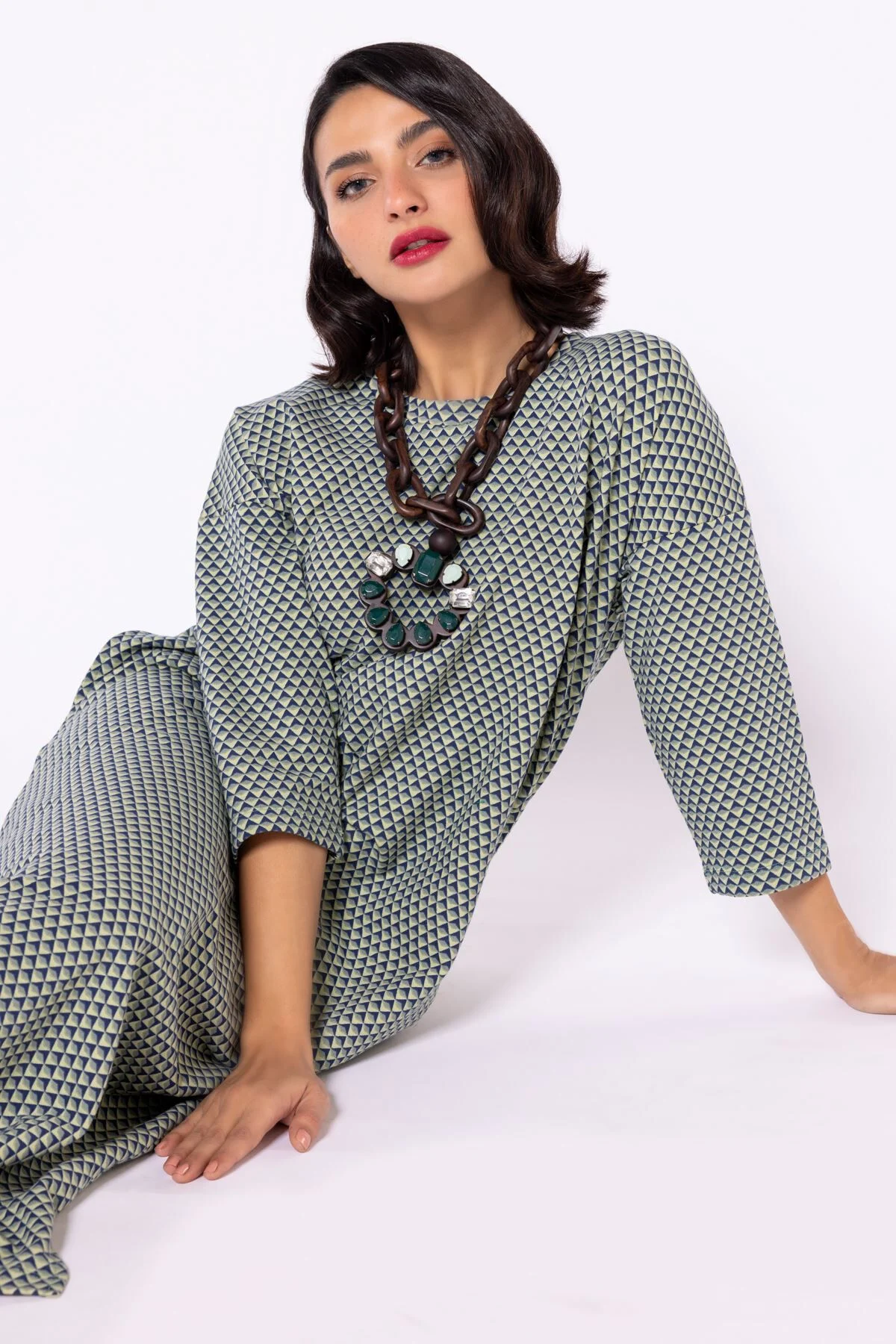 Chic Winter dresses 
Dresses are for summers. Well, not anymore! Resort to a long-knitted dress if chic is on your mind. All the runways had one thing in common- A Knitted Western Dress. Take your pick from a range of knitted to ribbed, solid to printed and neutral to vibrant dresses and elevate your winter wardrobe in no-time.
Flaunt your way in long or mid-length maxi dresses for women. To make it warmer, layer it up with a monotone long cardigan or a woolen scarf. Cinch your waist with a belt and take your look from simple to trendy in a snap. Put on some dangling earrings and you're set for a formal dinner.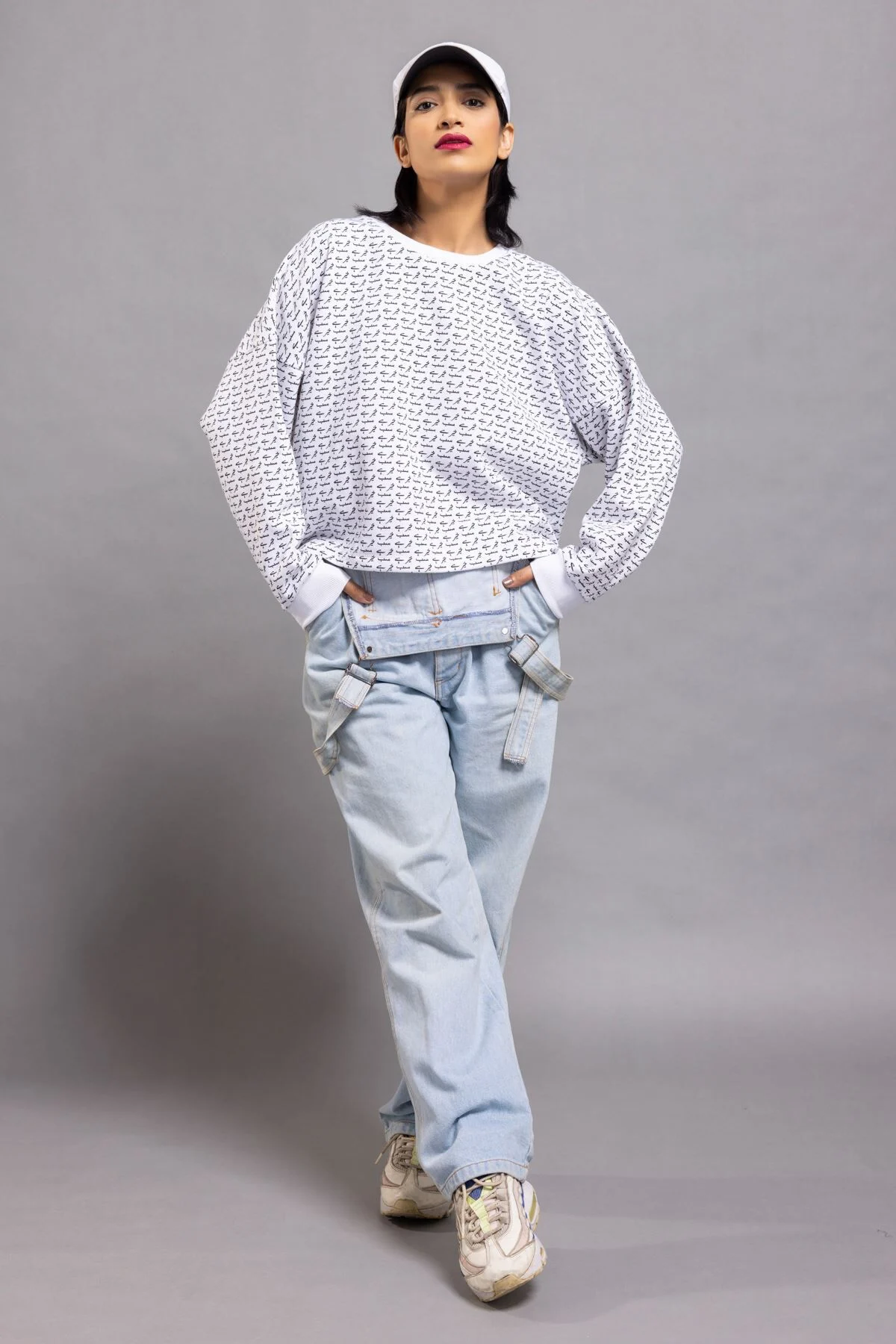 Live In Sweats All-day
Sweatshirts are for winters what t-shirts are for summers.
If you're looking for something that promises longevity, then nothing can be better than a cozy and basic sweatshirt. Whether you're in the mood to snuggle at home and sip on a cup of hot chocolate or go out in casual, a comfy sweatshirt is clearly the pick of the litter.
Upgrade your plain sweatshirt with a quilted one or get bold with oversized statement sweats, choose what lets you be yourself.
Sport a sweatshirt with a wide-leg ladies' pants or maybe a pair of your go-to mom-jeans, tie up a messy topknot and you're set to go out on a shopping spree.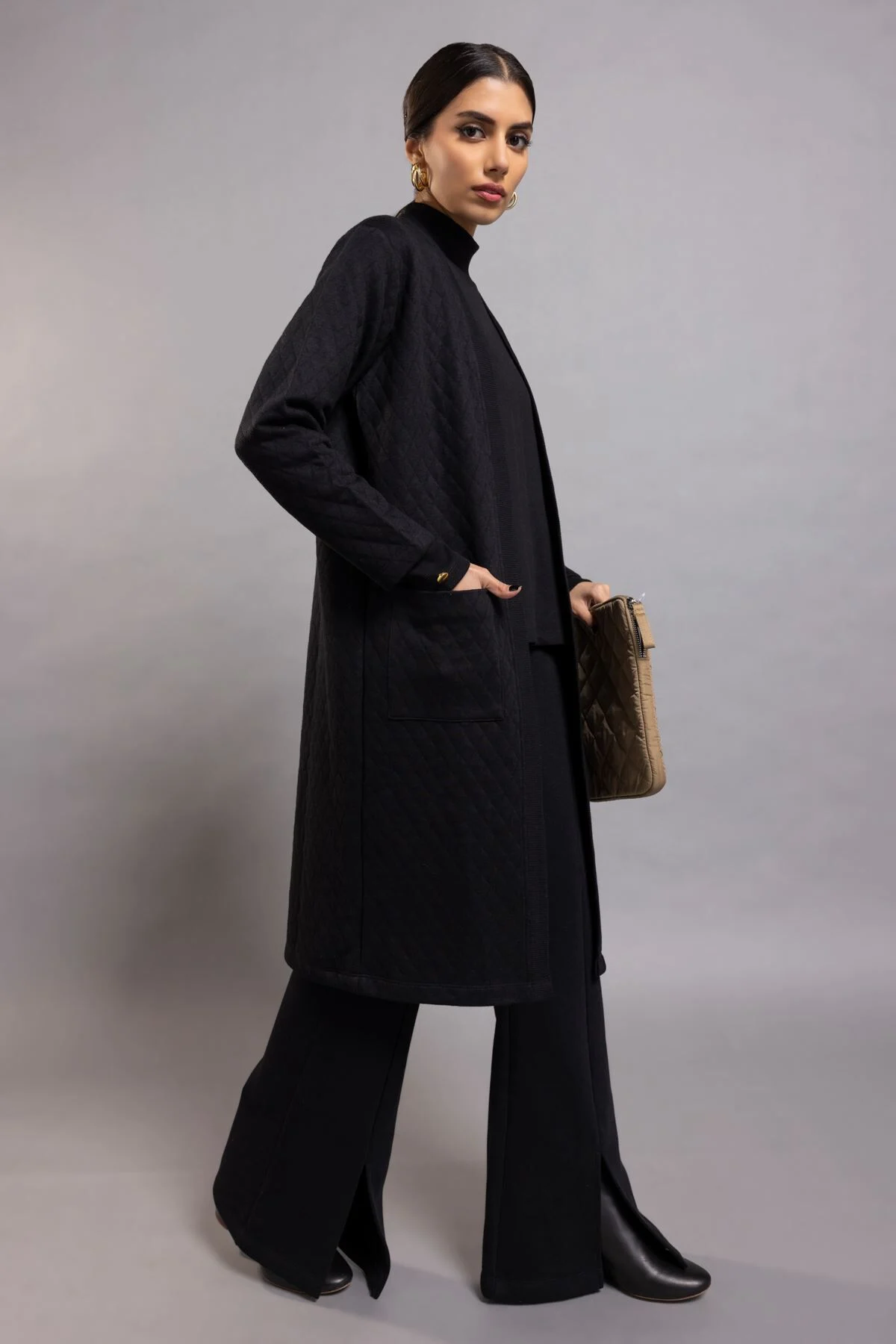 Tonal Duos 
Monotone sets are surely on style radar this winter. With a range of colors, from neutrals to dopamine bright, these sets are perfect for all moods and occasions. The short length ribbed tops for women twinned with bootcut ladies' pants is a perfect pick for a coffee meetup with your girls. In case the temperature drops further, pull up a tonal knitted cardigan. If you're looking for something more modest yet chic, then go for a long length knitted fit in winter brights with wide leg pants for women.
You can pair these monotone pieces together or mix, match and swap them around, whichever way you like. If you're up for some fun and bored with a tonal look then wear a printed fit with a neutral-toned ladies bottom wear.
Source: Khaadi