"Summer has arrived, and it's time to embrace the comfortable and stylish Western dresses. There's nothing quite like a summer dress to make you feel cool, relaxed, and fashionable all at once. Whether you're heading to the beach, a picnic, a busy workday, or a formal event, a well-chosen dress can instantly elevate both your appearance and your mood.
Summer dresses have become wardrobe essentials, and it's easy to see why. Firstly, these dresses are incredibly versatile in terms of styling. You can opt for a simple and casual look or go all out with the same dress, depending on how you choose to accessorize it. Secondly, you don't have to worry about pairing the right top with pants when you opt for a dress. Lastly, a dress can completely transform your vibe and effortlessly enhance your chic factor, even if it's a basic design.

When selecting the perfect summer Western dress for yourself, consider some essential questions. What styles and prints resonate with your personal style? Are you in need of a dress for a particular occasion, or are you searching for an everyday go-to? Which dress complements your body type and accentuates your appearance? If you haven't decided yet, allow us to guide you through the various dress styles that Khaadi has to offer. As you read on, you might just discover the ideal dress for yourself along the way."
Tiered dresses

"When fashion history repeats itself, it's a delightful occurrence. The 1970s-inspired tiered dresses with elasticated sleeves have made a stylish comeback, and we couldn't be more enthusiastic about it. These dresses are a fantastic addition to your wardrobe, offering a breezy and fun option to infuse some volume into your style. If you prefer a less voluminous appearance, opt for a solid dress with a V-neck and a single tier at the hem.
There's room for experimentation with these dresses in terms of length, prints, and tiers. Explore various options, ranging from mid-length to floor-sweeping dresses (also known as summer maxi dresses), retro floral patterns or solid colors, and dresses featuring single or multiple tiers to create diverse looks. We believe this silhouette style is perfect for enjoying sunny days at the beach. Simply choose a vibrant print, accessorize with a sun hat, and slip into some jelly sandals for a chic beach-ready look."
Formal silk dresses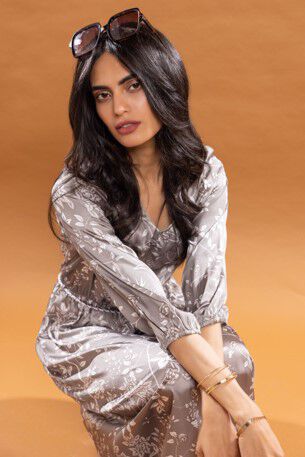 If you're in search of an elegant and refined option, a silk dress is the perfect choice. Honestly, there's nothing quite like the luxurious texture and sensation of silk. Due to its inherent fluidity, silk can be fashioned into a wide range of silhouettes, from sleek to flowing, while retaining its inherent grace.
Dazzle in printed charmeuse silk Western dresses and choose from a variety of options, including delicate floral patterns, polka dots, or even ombre designs. If you wish to accentuate your waist, consider a dress with a cinched or belted waistline. Alternatively, if you aim to create a slimmer appearance, a dress with a raglan cut can work wonders.
Ribbed dresses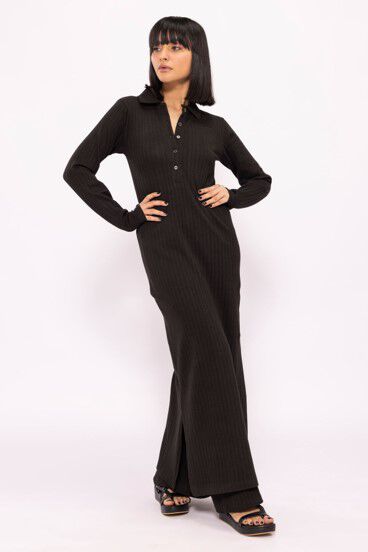 When it comes to achieving effortless style and comfort, a ribbed dress is the ultimate choice. It serves as an essential item in your wardrobe, offering versatility that allows you to easily dress it up or down for various occasions. These dresses, also known as bodycon dresses, are incredibly adaptable and suitable for practically any event. Whether you're heading to the mall, attending a party, or going out for lunch, a ribbed dress is a reliable option. The best part is that these casual maxi dresses are highly stretchable and comfortable, making them suitable for various styling options. Opt for a ribbed dress in a neutral color like black, and you'll have a timeless piece that will serve you well.
For a casual look, pair it with white sneakers, a cross-body bag, and perhaps some studs. To elevate your style for more formal occasions, consider wearing heels and accessorizing with chunky gold jewelry.
Collar dresses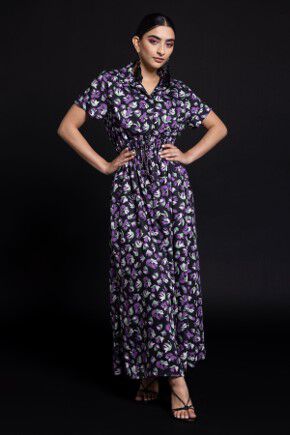 Achieving a sharp and comfortable look is the way to approach your work attire. It's essential that your clothing doesn't hinder your productivity, right? Furthermore, your outfit should reflect your personality and how you want to present yourself, whether you aim for a classy or vibrant appearance.
With all these considerations in mind, a belted-collar dress in subtle shades like muted green or off-white stands out as the perfect workwear choice. A long-length georgette shirt dress strikes the right balance of chicness, with the waist belt providing definition to your overall look. You have the flexibility to style it according to your mood with statement accessories, flats or heels, and various hairstyling options to complete your ensemble. If you're looking to inject some fun into your attire, opt for a printed Western dress with a drawstring to accentuate your waist. Let's bring out the inner boss lady in you!
To sum it up, summer dresses are essential additions to every woman's wardrobe. From floral sundresses to sophisticated evening dresses, the options are limitless. Therefore, embrace the summer season with stylish and comfortable Western dresses from Khaadi that will enhance both your appearance and confidence. We hope you found this informative and have identified the perfect choice for yourself.