Discover 49 gorgeous spring nail designs that will improve your look and give your fingertips a splash of color. Prepare to enjoy the season's beauty!
As winter's coldness fades into the embrace of the sun, bid farewell to somber nail shades and embrace the joyful tints of spring. The transition into this vibrant season calls for a display of lively and new spring nail concepts, capturing its rejuvenating essence. Within this collection of 49 spring nail inspirations, you'll find a wellspring of ideas to ignite your inventiveness, catering to both your preference for refined grace and your inclination towards audacious and fanciful motifs.
Ranging from gentle pastels reminiscent of blossoming blooms to captivating nail art drawn from the mesmerizing allure of the natural world, these nail patterns are ideal for embracing the cheerful and invigorating essence of springtime. Get ready to invigorate your senses and immerse yourself in this vibrant expedition of nail art that will bring your fingertips to life.
49 Flawless Spring Nail Ideas
Petal Pink Elegance:
Welcome the tender allure of spring flowers by opting for a base coat in petal pink, enhanced by dainty hand-crafted floral motifs. Transform each nail into a petite garden that encapsulates the very soul of the season.
Vibrant Citrus Splash:
Infuse your nails with the radiance of a sunny yellow tone, evoking the vibrancy of freshly picked lemons. To add an extra dimension, introduce a soft transitioning effect or embellish them with white dots for a touch of whimsy.
Enchanting Lavender Fantasies:
Immerse yourself in a realm of fanciful reverie with nails adorned in ethereal lilac. Infuse a hint of enchantment by scattering holographic sparkles or introducing a metallic focal nail.

Blossoming Garden Ensemble:
Embrace the charm of a springtime garden in full bloom through this floral-inspired nail art. Every nail presents a distinct flower, crafting a charming bouquet that is bound to spread happiness wherever you venture.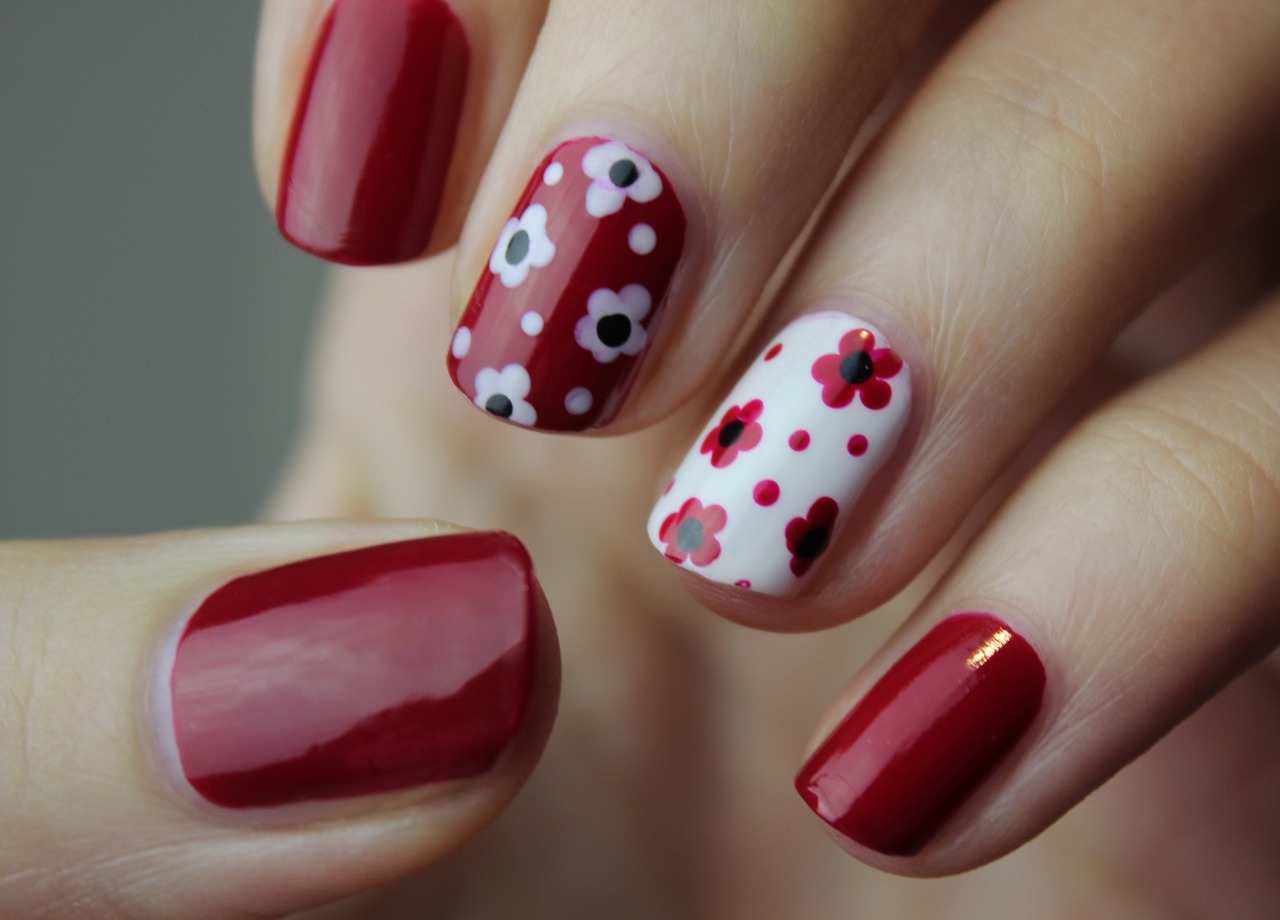 Joyful Citrus Delights:
Embody the spirit of radiant days using nails reminiscent of citrus fruits. Apply vibrant shades of orange to your nails and incorporate lime or lemon slices for a revitalizing and unique touch.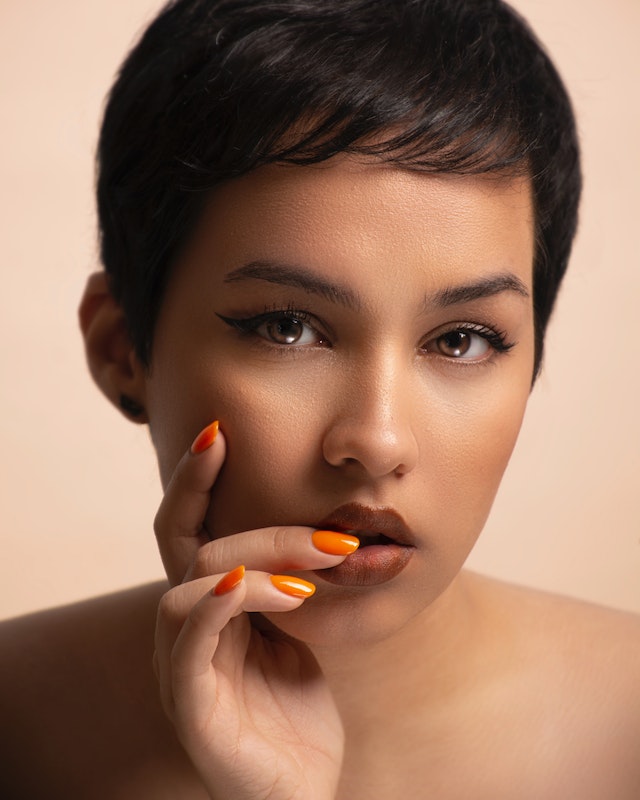 Pastel Rainbow Bliss:
Mark the onset of spring by adorning your nails in a pastel rainbow arrangement. Each nail embodies a distinct hue of the rainbow, crafting a harmonious and elevating outcome.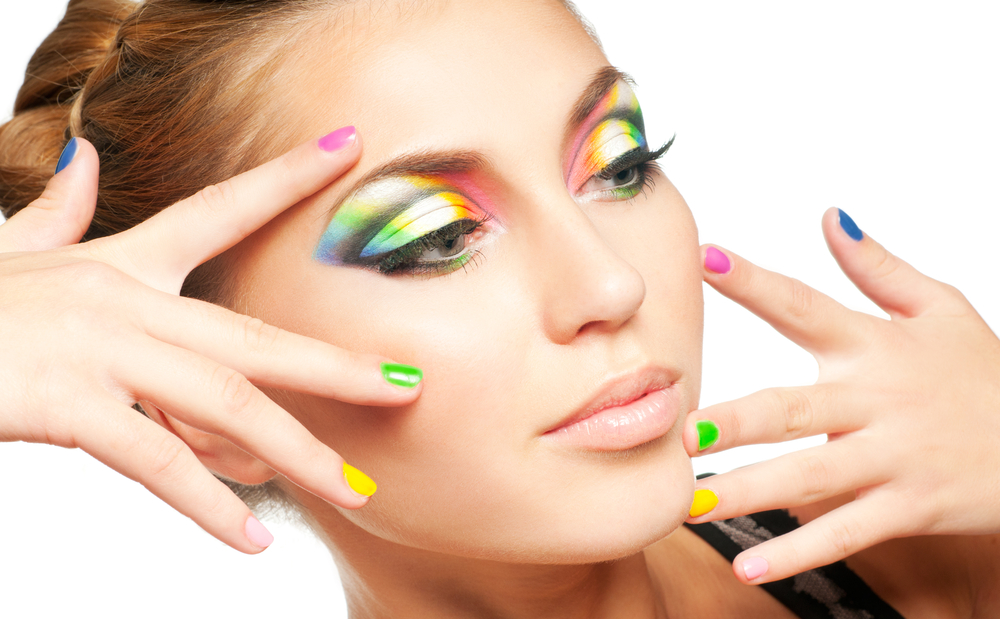 Graceful Cherry Blossom Touch:
Grace your nails with the enduring grace of cherry blossoms. Choose a gentle pink or neutral base shade, and intricately depict branches and fragile blossoms for an infusion of sophistication.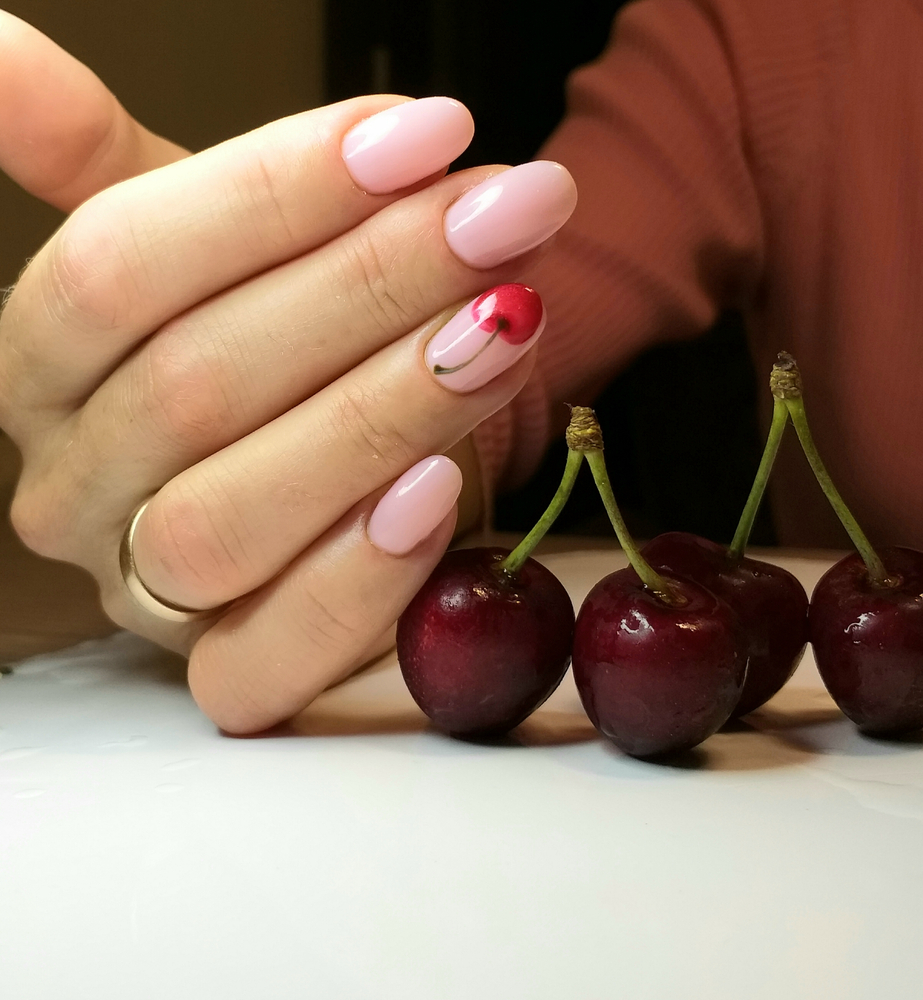 Enchanted Butterfly Charms:
Capture the mesmerizing charm of butterflies through this captivating nail concept. Apply a gentle blue hue to your nails and embellish them with intricately crafted butterflies in lively shades for a fanciful effect.
Revitalizing Mint Elegance:
Invoke a feeling of serenity with minty green nails that exude coolness and rejuvenation. Elevate this shade by introducing subtle white embellishments or selecting a matte texture.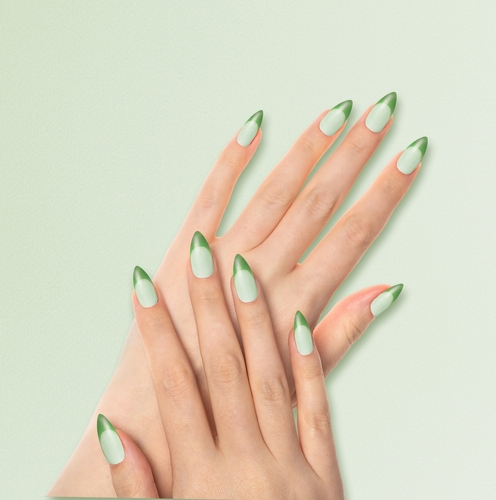 Twilight Gradient:
Seize the captivating hues of a spring sunset with a fading ombre pattern. Meld gentle pinks, oranges, and purples to achieve a stunning shift from daytime to twilight on your nails.
Daisy Garland:
Embrace the elegance of daisies by applying a base in pale yellow or white, and enhance it with daisy embellishments. Fashion a daisy chain impression by arranging the flowers consecutively or dispersing them playfully over your nails for an effortless aura.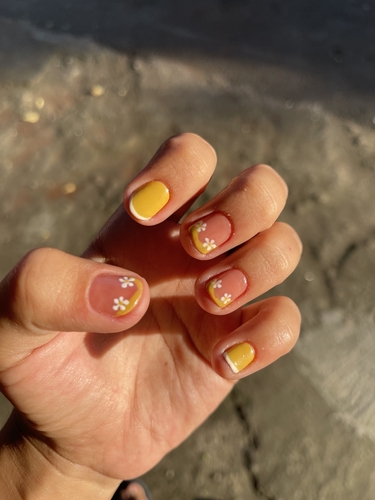 Exotic Oasis Escape:
Journey to a tropical oasis through vivid nail shades drawn from dense rainforests and unique blooms. Integrate striking leaf motifs, lively fruits, and whimsical toucans to fashion a dynamic and alluring nail art composition.
Soft Pastel Watercolor:
Embrace the artistic allure of watercolor artwork through this whimsical nail concept. Blend pastel tones harmoniously, crafting a gentle and otherworldly watercolor wash appearance on your nails.
Darling Ladybug Adoration:
Evoke the enchantment and endearing nature of ladybugs with this charming nail creation. Coat your nails in a lively red hue and incorporate black polka dots, mirroring the delightful arrangement of ladybug wings.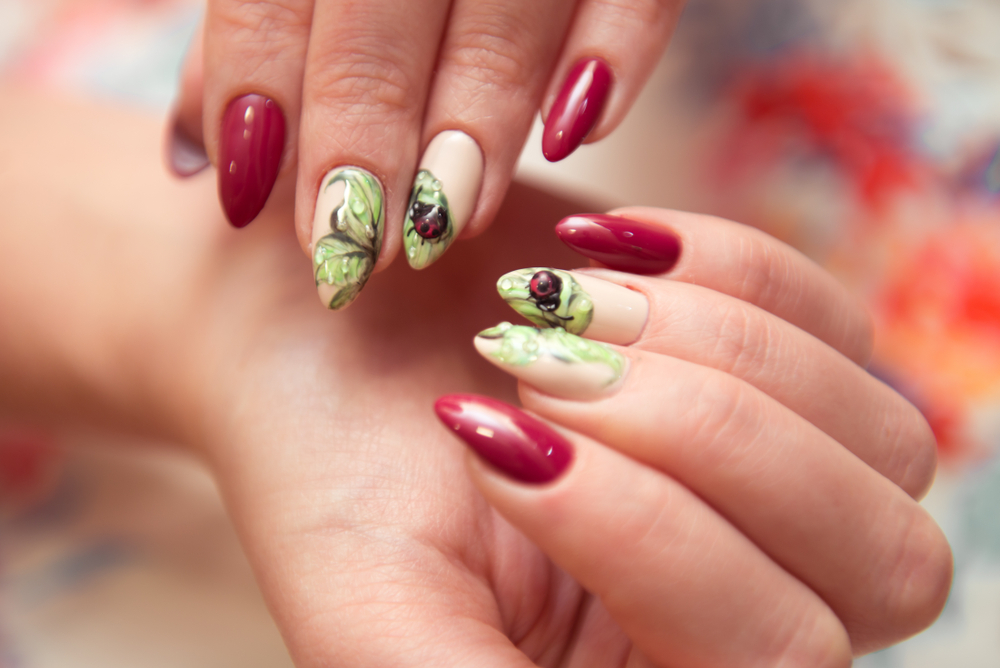 Blossomed Rose Elegance:
Roses epitomize grace and beauty. Choose a gentle rose-pink foundation and intricately depict blossoming roses on your nails to achieve a refined and romantic appearance.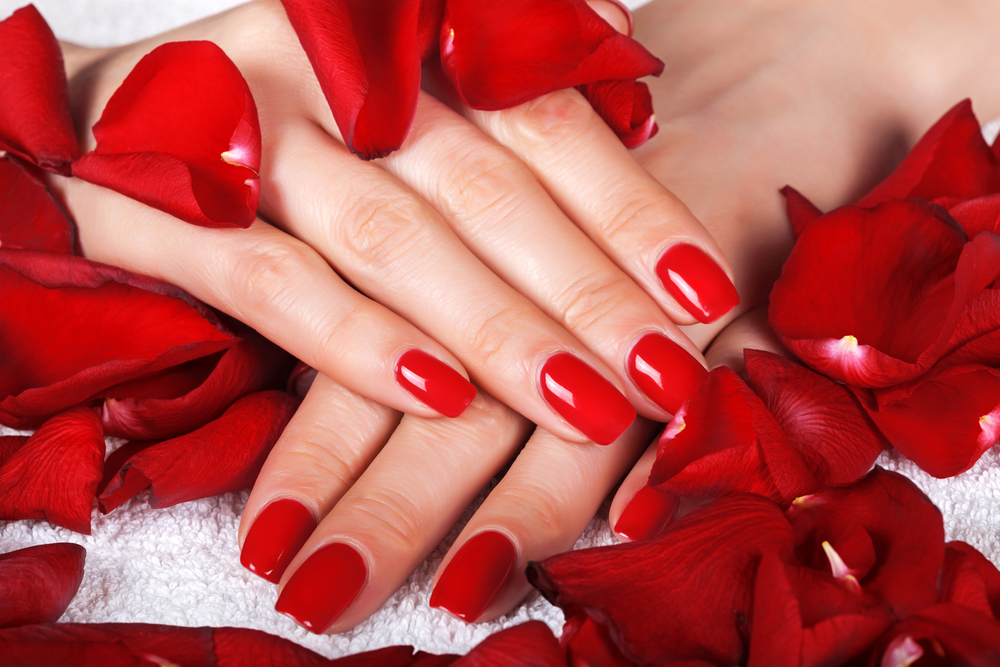 Easter Egg Delight:
Revel in Easter's joy with a lively nail design influenced by vibrant eggs. Apply distinct pastel shades to each nail and infuse intricate designs or charming polka dots, mimicking the delightful ornamentation of Easter eggs.
Maritime Elegance:
Immerse yourself in the maritime trend through navy-blue nails adorned with anchors, stripes, and sailor-themed patterns. Combine accents of red and white for a classic and sophisticated appearance.
Tangy Orange Zest:
Capture the invigorating and tangy essence of oranges with this vivid nail concept. Paint your nails in a vibrant orange shade and introduce playful elements like orange slices or citrus zest for an amusing twist.
Stylish Gingham Touch:
Embrace the enduring appeal of gingham designs through this sophisticated nail creation. Coat your nails in gentle pastel hues and enhance them with intricate gingham patterns in white or contrasting shades to infuse a touch of elegance.
Peachy Sophistication:
Soft peach nails convey a sense of grace and femininity. Heighten the allure by incorporating a sparkling focal nail or delicate gold accents.
Pastel French Accents:
Give the classic French manicure a contemporary spin by using soft pastel shades for the tips. Opt for colors such as baby pink, mint green, or lavender to imbue this timeless style with a touch of whimsy.
Cherry Burst:
Grasp the lively and cheerful spirit of cherries with this charming nail concept. Apply a vivid red hue to your nails and incorporate petite green stems for a burst of color that pays homage to nature's delightful offerings.
Airy Azure:
Embrace the tranquility of a serene spring sky by adorning your nails in a soothing sky-blue tone. Elevate this peaceful appearance by introducing soft white clouds or touches of silver for a hint of shimmer.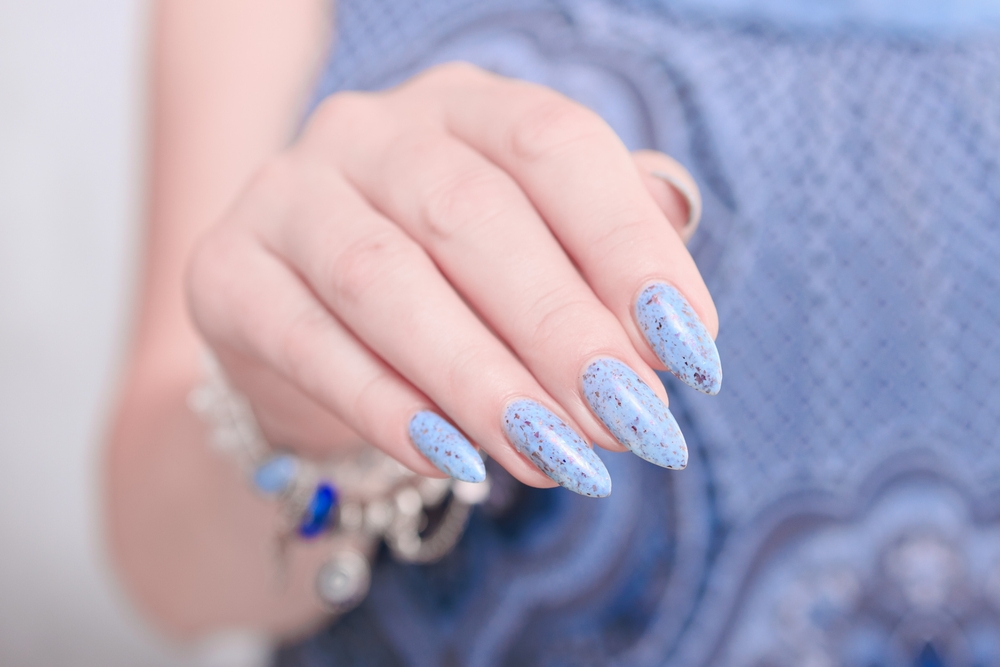 Expressive Floral Abstraction:
Unleash your artistic imagination with abstract floral nail art. Experiment with daring brushstrokes, vivid hues, and unconventional flower forms to craft a distinctive and creative manicure.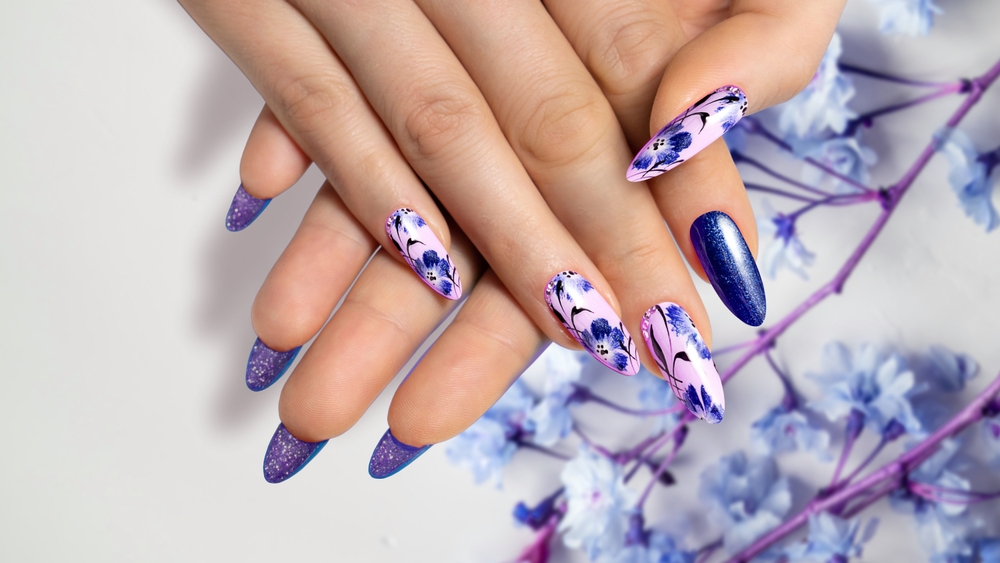 Strawberry Fields Eternal:
Indulge your senses with a nail design inspired by strawberries. Coat your nails in a juicy red hue and include tiny black seeds for a playful touch. For added impact, introduce strawberry motifs or even a three-dimensional strawberry accent.
Radiant Sunflower Glow:
Embrace the cheery essence of sunflowers with this joyful nail concept. Apply a vivid yellow shade to your nails and enhance them with intricate sunflower accents or decals to infuse a sense of positivity.
Dewy Raindrop Elegance:
Commemorate the charm of spring rain showers through a raindrop-themed nail design. Coat your nails in a gentle blue tone and incorporate delicate silver droplets to achieve a refreshing and sophisticated appearance.
Fruity Fusion:
Flaunt your affinity for fruits with this vibrant nail creation. Paint each nail in a distinct fruity hue, such as watermelon, pineapple, kiwi, or strawberry, and introduce minute elements to mirror the textures of each fruit.
Floralized French Manicure:
Elevate the timeless French manicure with delicate floral embellishments. Apply a soft neutral base to your nails and introduce dainty flowers along the tips for a feminine and romantically inspired variation.
Minty Lemonade Refreshment:
Revitalize yourself with nails inspired by the cool and tangy vibe of mint lemonade. Paint your nails in a mint green tone and infuse yellow accents or lemon slices for a genuinely revitalizing look.
Tulip Serenity:
Embrace the grace of tulips with this elegant nail design. Apply a gentle pink or purple shade to your nails and meticulously depict tulip silhouettes or incorporate three-dimensional tulip decals to impart an air of refinement.
Playful Butterfly Enclave:
Forge a fanciful butterfly haven on your nails by integrating a medley of lively colors and intricate butterfly designs. Let your imagination take flight as you paint a kaleidoscope of fluttering wonders.
Luxuriant Verdure:
Seize the essence of a lush spring garden with nails adorned in rich green tones. Add leafy patterns or delicate vines for a look that's fresh and naturally inspired.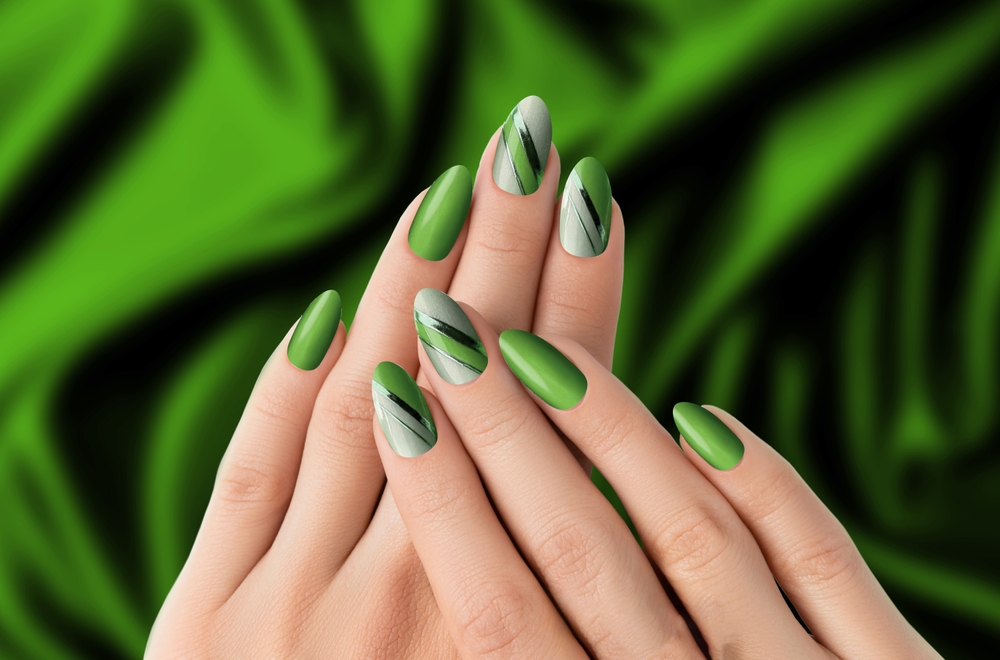 Rainbow Confetti:
Celebrate the joy and vibrancy of spring with a confetti-inspired nail design. Paint each nail in a different pastel shade and add confetti-like details in contrasting colors for a festive and playful look.
Chic Monochrome Blooms:
Embrace the elegance of monochrome with a black and white floral nail design. Paint your nails in a chic black base and add delicate white flowers for a sophisticated and striking look.
Pastel Geometric:
Combine the softness of pastel shades with the boldness of geometric patterns. Paint each nail in a different pastel color and add geometric shapes like triangles, squares, or diamonds for a modern and artistic manicure.
Flamingo Paradise: 
Dive into the tropics with a flamingo-inspired nail design. Paint your nails in a vibrant pink shade and add cute flamingo accents or decals for a touch of exotic charm.
Cherry Blossom Rain:
Embrace the poetic beauty of cherry blossoms in the rain with this enchanting nail design. Paint your nails in a soft gray or blue shade and delicately paint falling cherry blossoms for a serene and captivating look.
Marble Elegance:
Achieve a luxurious and sophisticated look with a marble-inspired nail design. Use soft pastel colors and create a marbled effect by swirling different shades together. Add metallic accents for an extra touch of opulence.
Dandelion Wishes:
Capture the whimsy of dandelions blowing in the wind with this delicate nail design. Paint your nails in a soft nude or pale yellow shade and delicately paint dandelion fluff or add tiny 3D dandelion decals.
Popsicle Delight:
Embrace the sweetness of popsicles with this fun and vibrant nail design. Paint your nails in different colors, mimicking the shades of popsicles, and add small details like sticks or sprinkles for a playful touch.
Sakura Serenade:
Pay homage to the beauty of cherry blossoms with a captivating Sakura-inspired nail design. Paint your nails in a soft pink base and delicately paint cherry blossom branches, petals, or even a full bloom for a truly elegant and graceful look.
Polka Dot Playfulness:
Bring a touch of retro charm to your nails with a polka dot-inspired design. Paint your nails in a soft pastel shade and add tiny polka dots in contrasting colors for a playful and cheerful manicure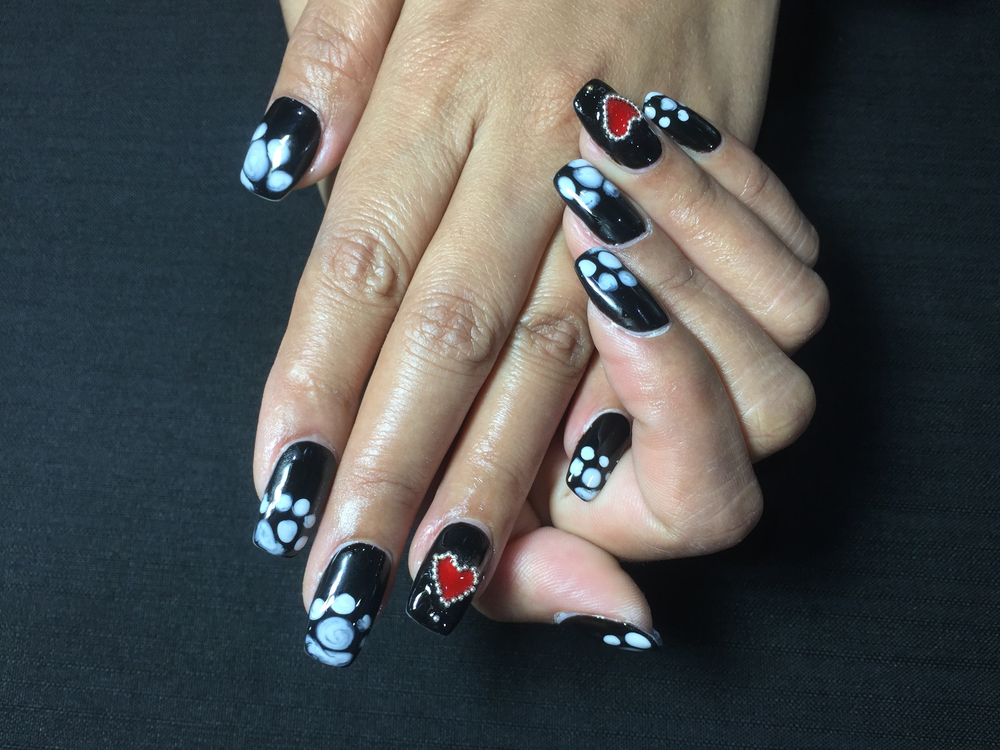 Rose Gold Glam:
Indulge in the opulence of rose gold with this glamorous nail design. Paint your nails in a soft pink shade and incorporate rose gold accents or foil for a luxurious and eye-catching look.
Rainbow Skittles:
Embrace the vibrant energy of a rainbow with this colorful nail design. Paint each nail in a different bright shade, just like the colors of a rainbow, for a bold and joyful manicure.
Jelly Bean Delight:
Capture the playfulness and sweetness of jelly beans with this fun nail design. Paint your nails in different bright shades and add small details or lines to mimic the texture and look of jelly beans.
Tropical Haven Palms:
Immerse yourself in a tropical haven with nails inspired by swaying palm trees. Apply a soft sandy hue to your nails and gently depict or incorporate palm tree motifs for a serene and vacation-inspired manicure.
Elegant Floral Lace:
Merge the sophistication of lace with delicate floral elements for a refined and chic nail concept. Coat your nails in a neutral shade and enhance them with intricate lace patterns and petite flowers to achieve a graceful and feminine appearance.
Tangy Lime Infusion:
Infuse a burst of zest into your nails with a lively lime-green shade. Integrate patterns inspired by citrus fruits or even opt for three-dimensional lime slices for a bold and rejuvenating look.
In Conclusion:
Spring ushers in a season of renewal and fresh beginnings, making it the perfect opportunity to flaunt captivating spring acrylic nail designs. Our array of choices provides a canvas for expressing your unique style and embracing the spirited essence of the season.
Whether you're attending a garden soiree, enjoying a leisurely stroll outdoors, or simply seeking a touch of vibrancy, these exquisite spring nails are certain to amplify your style. Allow your artistic side to flourish, experiment with diverse techniques and color palettes, and take pleasure in the myriad possibilities that spring nail concepts offer. Prepare to captivate attention and make a fashionable proclamation through your fingertips, as you step gracefully into the enchanting realm of spring nail art!