LIONEL MESSI got "angry" with Sergio Aguero for his boozing during Argentina's World Cup celebrations, the former Manchester City striker has revealed.
Aguero, 34, has been a stalwart for the Albiceleste before having to retire in 2021 due to a heart condition.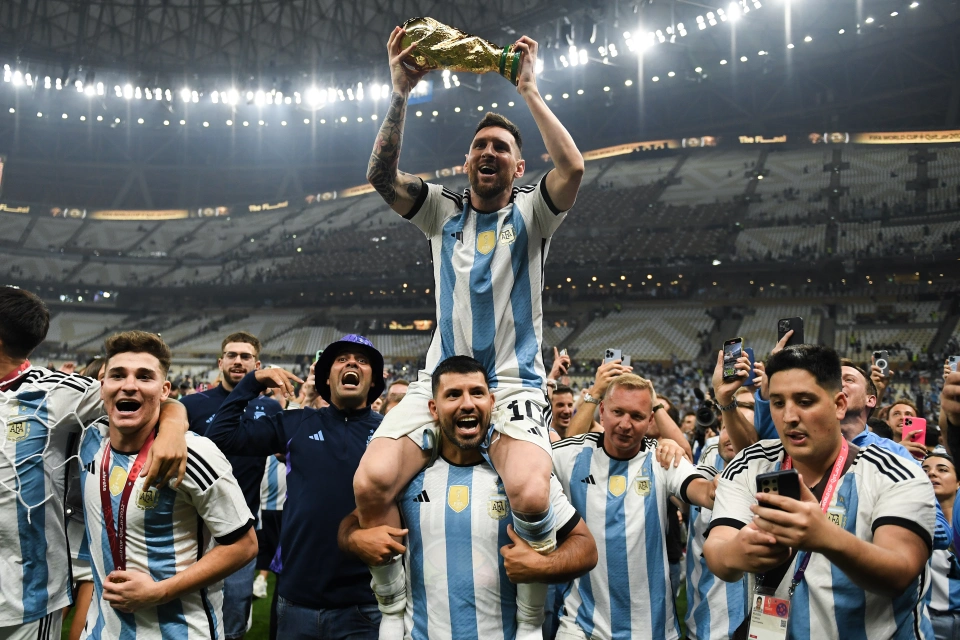 Sergio Aguero lifted Lionel Messi on his shoulders after the matchCredit: Getty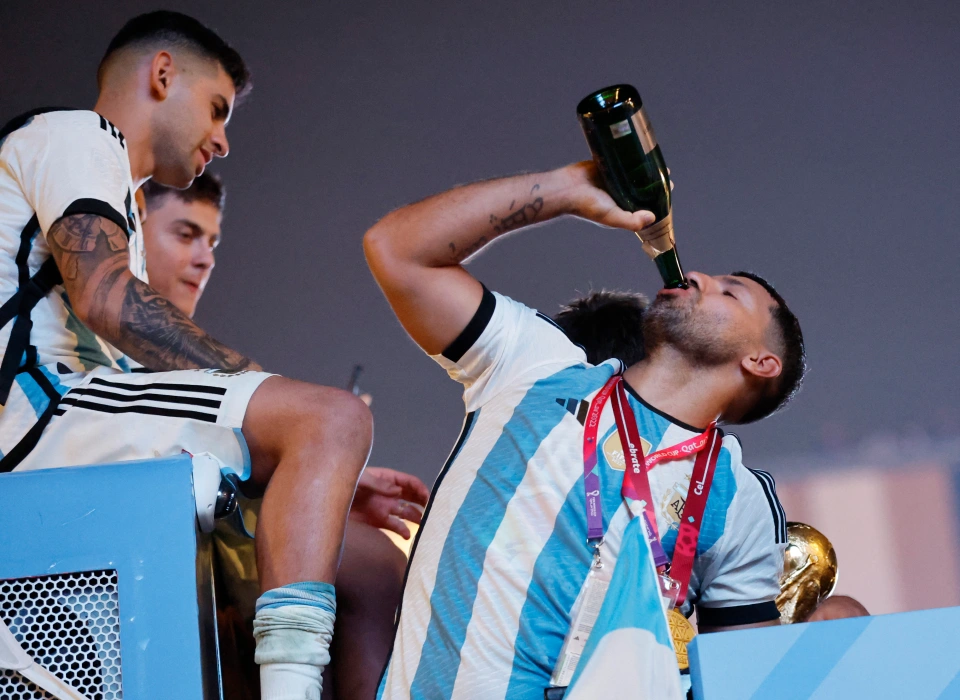 Despite no longer playing, Aguero was invited to join the Argentina camp during the latter stages of the tournament.
He even shared a room with Messi like they used to as team-mates, and was right in the thick of the celebrations after they beat France in the thrilling final.
Chatting about the aftermath, during which he carried Messi on his shoulders in iconic images, Aguero revealed that his old pal is heavier than he looks.
He told Argentine outlet TyC Sports: "I lifted the best in the world.
"Of course, my back hurt a lot. When I raised him I said: 'S***. He weighs'.
"I moved my shoulders so that he would jump, but they started to get some stitches in my back.
"At one point I couldn't take it anymore. I couldn't even turn around. If I turned around, I would end up in a hospital.
"He realised it because I looked at him, we exchanged glances.
Source: Thesun