iPhone 15 Pro and iPhone 15 Pro Max
In a dazzling digital event that sent shockwaves through the tech world, Apple has pulled back the curtain on its latest and greatest innovations. With a flourish of technological wizardry, Apple CEO Tim Cook unveiled the highly anticipated iPhone 15 Pro and iPhone 15 Pro Max on September 13, 2023. These flagship devices promise to redefine the smartphone landscape. Let's dive into this extraordinary revelation.

The Allure of Titanium: A New Design Marvel
The first thing that captures the eye is the stunning design. Apple has introduced a titanium case for the iPhone 15 Pro series, marking a departure from previous materials. This sleek and robust casing promises both durability and a touch of elegance, setting the stage for a premium experience.
The choice of titanium as the primary material for the iPhone 15 Pro series is a significant departure from the aluminum and glass designs of previous models. Not only does it enhance the device's strength and resilience, but it also exudes a sense of luxury. The titanium frame, available in a range of colors, adds a distinctive touch to the device, making it instantly recognizable.

Price Stability: Affordable Luxury
Amidst the awe-inspiring features, Apple has managed to hold the line on prices. The tech giant continues to make its products accessible to a broad audience while delivering cutting-edge technology.
Despite the premium materials and advanced components used in the iPhone 15 Pro and Pro Max, Apple has strived to maintain pricing that's in line with previous models. This commitment to affordability is commendable, as it ensures that a wider range of consumers can experience the latest in smartphone technology without breaking the bank.

A17 Pro Processor: Unleash the Power
Under the hood, these devices are powered by the A17 Pro processor, representing a leap in performance and efficiency. This processor promises lightning-fast speeds and remarkable energy efficiency, ensuring that your device keeps up with your demands.
The heart of any smartphone is its processor, and Apple has not disappointed with the A17 Pro. Building upon the success of its predecessors, this chip is a marvel of engineering. Its advanced architecture and increased core count result in significant performance gains. Whether you're gaming, editing videos, or simply navigating your device, the A17 Pro delivers an exceptional user experience.
More RAM, More Multitasking
For those who demand exceptional multitasking capabilities, Apple has upped the ante with increased RAM. The iPhone 15 Pro and Pro Max boast more RAM than their predecessors, ensuring a seamless user experience whether you're streaming content, gaming, or working on multiple apps simultaneously.
Multitasking has become an integral part of our smartphone experience, and Apple recognizes this. The iPhone 15 Pro series features a substantial increase in RAM, providing ample headroom for multitasking. With more memory available, you can effortlessly switch between applications, keeping your productivity levels high and your frustration levels low.
The Differences in Detail
While both models promise a stellar experience, there are nuances that set them apart. To delve into the specifics and understand which one suits your needs better, it's worth exploring detailed comparisons.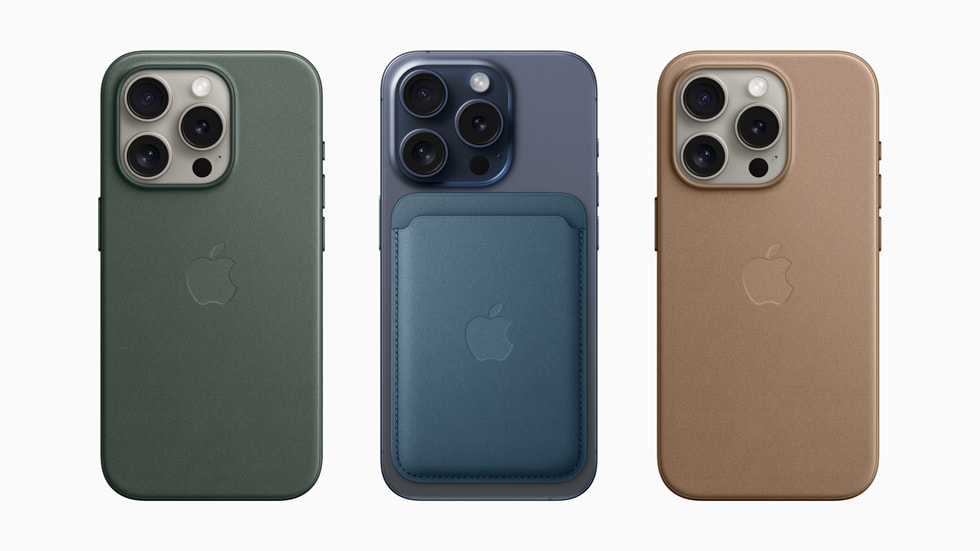 Size and Display:

The iPhone 15 Pro features a 6.1-inch Super Retina XDR display, while the Pro Max boasts a larger 6.7-inch screen. If you crave a more immersive visual experience and a larger canvas for productivity, the Pro Max might be your choice.

Camera Capabilities:

Both models come equipped with impressive camera systems, including improved low-light performance and advanced computational photography features. However, the Pro Max offers a few enhancements, such as a larger sensor and improved optical image stabilization, making it the go-to choice for photography enthusiasts.

Battery Life:

The iPhone 15 Pro Max, thanks to its larger size, accommodates a bigger battery, providing slightly longer battery life compared to the standard Pro. If all-day battery life is a priority, the Pro Max could be the better option.

Storage Options:

The iPhone 15 Pro series offers a range of storage options, from 128GB to a whopping 1TB. Consider your storage needs carefully when choosing between the two models.

Weight and Portability:

The Pro Max, being larger, is naturally heavier and bulkier than the standard Pro. If you prioritize a more compact and lightweight device, the iPhone 15 Pro is the way to go.
Conclusion: The Dawn of a New Era
Apple's unveiling of the iPhone 15 Pro and Pro Max is a testament to the company's commitment to pushing the boundaries of technology while keeping user experience at the forefront. As we step into this new era of smartphone innovation, one thing is clear: Apple continues to cast its spell on the tech world, leaving us eagerly awaiting what comes next.
With the iPhone 15 Pro and Pro Max, Apple has once again demonstrated its prowess in design, performance, and innovation. These devices are not just smartphones; they are technological marvels that cater to a diverse range of user preferences. Whether you opt for the Pro or the Pro Max, you're in for a remarkable experience that blends cutting-edge technology with elegant design.
Stay tuned for more updates on this magical journey of technological marvels. As the smartphone industry continues to evolve, Apple remains at the forefront, setting the standard for excellence in mobile technology.