Exploring the World of Ducky Bhai: Pakistan's YouTube Sensation
In the vast and ever-evolving realm of YouTube, there are creators who have managed to carve a niche for themselves and captivate audiences from all corners of the globe. One such luminary in the digital universe is none other than "Ducky Bhai," a name that resonates with millions of fans in Pakistan and beyond. In this blog post, we'll delve into the fascinating world of Ducky Bhai, his rise to fame, content creation, and the impact he has had on the YouTube landscape.
The Genesis of Ducky Bhai
Born as Saad Ur Rehman, Ducky Bhai hails from Karachi, Pakistan. His journey into the world of content creation began in 2017 when he created his YouTube channel. Initially, like many aspiring YouTubers, he dabbled in various genres, including gaming and vlogging. However, it was his comedic talent and knack for satire that truly set him apart.
The Rise to Stardom
Ducky Bhai's ascent to stardom can be attributed to his hilarious roasting videos. With a unique blend of humor and wit, he started critiquing and poking fun at fellow Pakistani YouTubers and celebrities. His videos quickly garnered attention and gained immense popularity. His no-holds-barred approach and sharp humor resonated with audiences, and his subscriber count skyrocketed.
The Roasting Game
Roasting is a genre of content creation where creators humorously criticize and satirize individuals or situations. Ducky Bhai embraced this genre with enthusiasm and a distinctive style. His roast videos often featured well-timed punchlines, funny animations, and clever editing that kept viewers engaged and entertained.
Controversies and Clashes
With fame came controversies and clashes. Ducky Bhai became embroiled in online feuds with other YouTubers, most notably his highly publicized conflict with another prominent Pakistani YouTuber. These controversies only added fuel to his online persona, drawing even more attention to his channel.
Beyond Roasting
While roasting remains a significant part of Ducky Bhai's content, he has diversified his offerings over time. His channel now includes vlogs, gaming content, and discussions on various trending topics. This versatility has broadened his audience base and allowed him to connect with viewers on a more personal level.
Impact and Influence
Ducky Bhai's influence extends beyond YouTube. He has a substantial following on other social media platforms like Instagram and Twitter. His witty tweets and Instagram posts further cement his status as a social media sensation.
Moreover, Ducky Bhai's success has inspired a new generation of content creators in Pakistan who look up to him as a role model. He has demonstrated that with talent, dedication, and a unique approach, one can achieve significant success in the digital world.
The Future of Ducky Bhai
As with any internet personality, the future is uncertain, and the digital landscape is ever-evolving. Ducky Bhai continues to adapt and evolve his content to stay relevant and engage his audience. Whether it's through roasting, vlogging, or gaming, one thing is certain: his journey is far from over, and his fans eagerly anticipate what he has in store next.
In conclusion, Ducky Bhai is more than just a YouTuber; he's a cultural phenomenon in Pakistan and an icon in the digital world. With his humor, charisma, and dedication, he has left an indelible mark on YouTube and continues to entertain and inspire millions. As he navigates the ever-changing waters of online content creation, one can't help but wonder what exciting adventures lie ahead for this YouTube sensation.
Ducky Bhai Real Name
YouTuber Ducky Bhai's real name is Saad Ur Rahman.
Ducky Bhai Biography
Ducky Bhai, whose true identity is Saad U. Rehman, is the leading YouTube personality in Pakistan. In 2020, he achieved recognition by securing the Pisa Award for being the Top YouTuber. His channel primarily focuses on the art of trolling and roasting individuals who, in his opinion, merit such humorous critique. Ducky Bhai is a youthful content creator who not only earns a living online but also imparts knowledge to others regarding how to prosper in this digital domain.
Ducky Bhai Age
Saad ur Rehman Duky Bhai age is 26 Years old, he was born on Sunday, 21, December 1997 in Lahore Pakistan.
Ducky Bhai Education
Ducky Bhai, also known as Saad U Rehman, concluded his primary education at Lahore Bahria Town School, followed by earning his FA qualification at Punjab Group Of Colleges. However, his academic journey took an unexpected turn when he decided to discontinue his Computer Science program at Concepts University during the third or fourth semester. To be precise, he paused his studies during the first semester and was unable to resume, ultimately resulting in Ducky Bhai dropping out.
Ducky Bhai Family
Ducky Bhai's current residence is in Lahore, India, where he shares a home with his family. His early years were marked by a move to Japan at the age of three, as his father, a computer scientist, pursued his Ph.D. Subsequently, at the age of eleven, the family moved once again, this time to Pakistan. It's worth mentioning that Ducky Bhai has a sibling named Muneeb.
Ducky Bhai (Saad Ur Rahman) Wife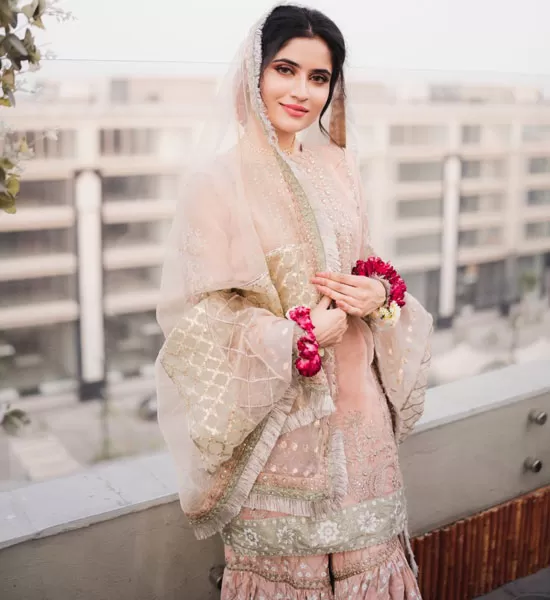 Famous Youtuber Saad Ur Rehman, aka Ducky Bhai, has Nikkahfied Aroob Jatoi. Ducky Bhai's beautiful wife Aroob is a charming person. Their adorable couple was loved by his fans.
Ducky Bhai Career
Ducky Bhai initiated his YouTube journey in 2017, starting with content that featured gaming and roasting videos on his channel. He swiftly gained immense popularity and amassed more than 1 million subscribers, establishing himself as one of Pakistan's most renowned YouTubers. Fast forward to 2022, and Ducky Bhai's YouTube channel boasts a substantial following of over 3 million subscribers. His exceptional content earned him the prestigious PISA Award for Best YouTuber in both 2020 and 2021.
Ducky Bhai Net Worth
According to our sources, the estimated net worth of Youtuber Ducky Bhai stands at $6.42 million.